Organic Intuitive Accuracy with no B.S. – holistic spiritual guests, topics and free mini radio readings every Wednesdays
6:00pm Eastern, 3:00 pm Pacific: 
Call in number: 602-666-6027
•    Call Ann Marie for seasoned psychic Radio Guidance.
•    Receive an amazing free radio reading on that question driving you crazy.
•    Listen or watch live on Achieve TV
•    Ann's Radio Face Book Page   – Weekly Guests and You Tube TV posts
•    Achieve TV   Watch directly from Achieve Radio, text your question here
•    Purchase a more detailed personal reading after the show at The Calling of Light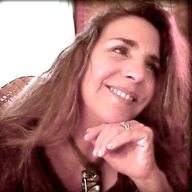 Ann Marie is a seasoned National Psychic Life Coach with over 37 yrs. reading experience with thousands of client reviews, listed with Best Psychics Directory, Keen and Achieve Radio.