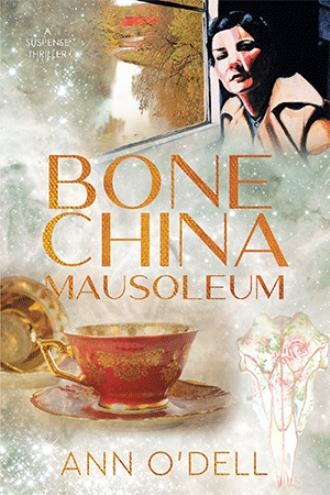 Bone China Mausoleum – {Newest Book} 2020
by Ann Marie O'Dell
A small town Psychic finds her life enmeshed with an artistic Serial Killer during a pandemic. Their mutual interest in Bone Art, an Angelic Biker, and a suicidal student take the reader on a twisting paranormal path to "The Meadow." ( Suspense Thriller without gore).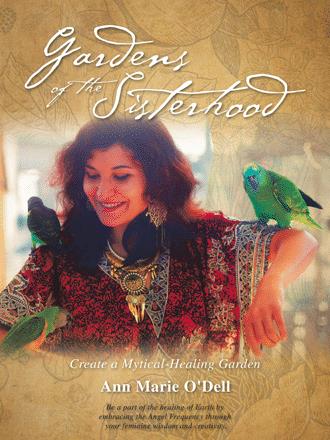 Gardens of the Sisterhood Create a Mystical-Healing Garden
by Ann Marie O'Dell (NEW)
Learn the importance of blending as an Alternative Healer. Create an intriguing garden entrance and introduce flower colors, herbs, and legalized Cannabis on the healing garden pathway. Join the Slow Movement to savor every moment. Discover the elements of a Witch and Druid Garden and how ancient theory still applies today. Send long-distance Angel healing to a sick friend, pet, and natural disasters. Are you a Sarah Moses leader? Can you lead in a Crisis? Compelling photos and earthy entries make this a fast read with a cup of brew.
Soliloquy: Beyond Town Limits: Imperfect Lives, Empowered Choices
by Ann Marie O'Dell and Dene Hellman (NEW)
From sisters dancing in an art festival in search of the perfect garden bench to Frienemies speckled with pigeon shit, "Soliloquy: Beyond Town Limits" progresses through the hidden realms of child molesting, and animal hoarding. We coast the Midwest backroads through every mom's nightmare of a lost child, and the drama of "fifty shades of ordinary." A verbal nightcap awaits the reader at the end of the book with two lesbians and a cat, and a psychic in a red neck town. Family dynamics, the many dimensions of friendship, the traumas of the young, and the resignation of old age – all find voices in this anthology.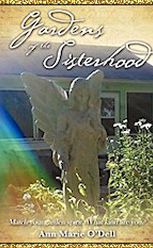 Gardens of the Sisterhood * Create a Mysical Garden
by Ann Marie O'Dell
Stone Angels, Tarot Gardneing, Feng Shui placement, Choosing your Spiritual Soul Chimes, Energy Color, Fairy Trinket Rooms, Herbal Pathways are all a part of Mystical Gardening. Learn how to channel your land and shake hands with your historical land spirit. A Spiritual Picturesque Journey awaits you in Gardens of the Sisterhood.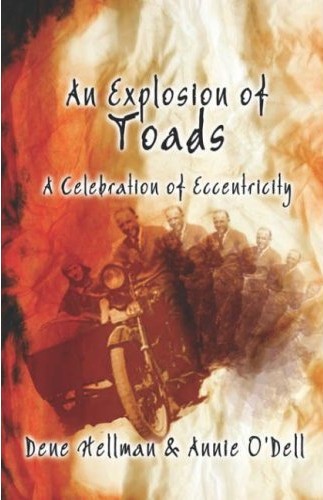 An Explosion of Toads – A Celebration of Eccentricity
by Dene Hellman and Annie O'Dell
An Explosion of Toads: A Celebration of Eccentricity reads like seventy-one poetic mini-novels on the out-of-the-ordinary people one can't stop watching on the street.
An anguished wife dismembers her husband's body; a bored couple worships their cat, Feng Shui "Century" farmers, ADD children, tarot readers, a pocket-change grocery shopper, hot steamy couples, packing house workers, victims of the storm, church ghosts, and passionate Nigerian Southern Baptists all tell their poetic stories. Ending sweetly, two loving, traveling friends of different races endure each other's hair spray and snoring.
Swirls on a Green Plate – A rare book no longer in print
by Annie O'Dell and Dene Hellman
POETRY FOR STRONG WOMEN:
When in crisis be strong. Dance, dance, dance! Amongst poetry themes are facial scars, wrinkles, highway driving and work, mini pads, malls, widowhood, big butts, cats and meeting the Lord in bunny slippers. Even death brings humor as a scarlet plumed horse is planned at mothers request, to bear her body in her favorite red boots. Embrace the sacred feminine through mother/daughter humor.